Positive Technical Pattern for Silver – Awaiting Confirmation of Break-out
A few months ago, we looked at the weekly chart for silver: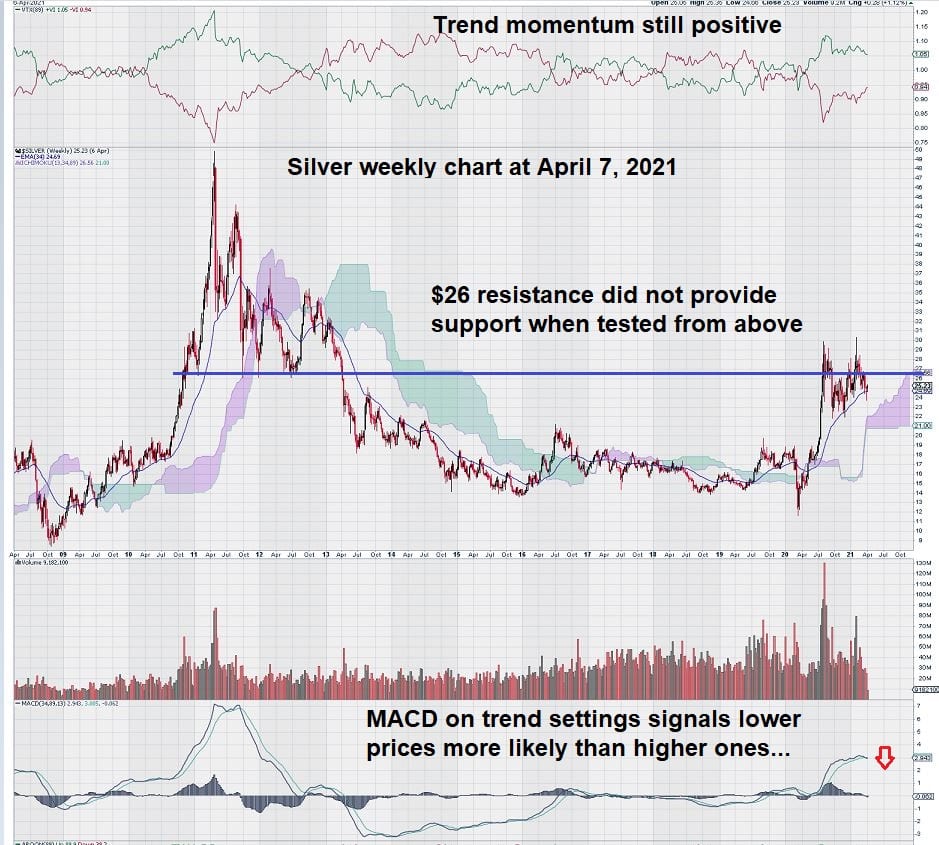 At that time, the weekly chart for silver was lagging gold, and it was having some difficulty making a break through the $28.50 level, having retreated from it twice.
Then, we noted that MACD, on trend settings, had turned negative, and we concluded that lower prices seemed more likely than higher ones.
Link to the previous article on silver:
https://www.equedia.com/silver-weekly-chart-lagging-gold-chart-but-will-a-decline-be-avoided/
So here we are, a few months later, with some more data points to consider.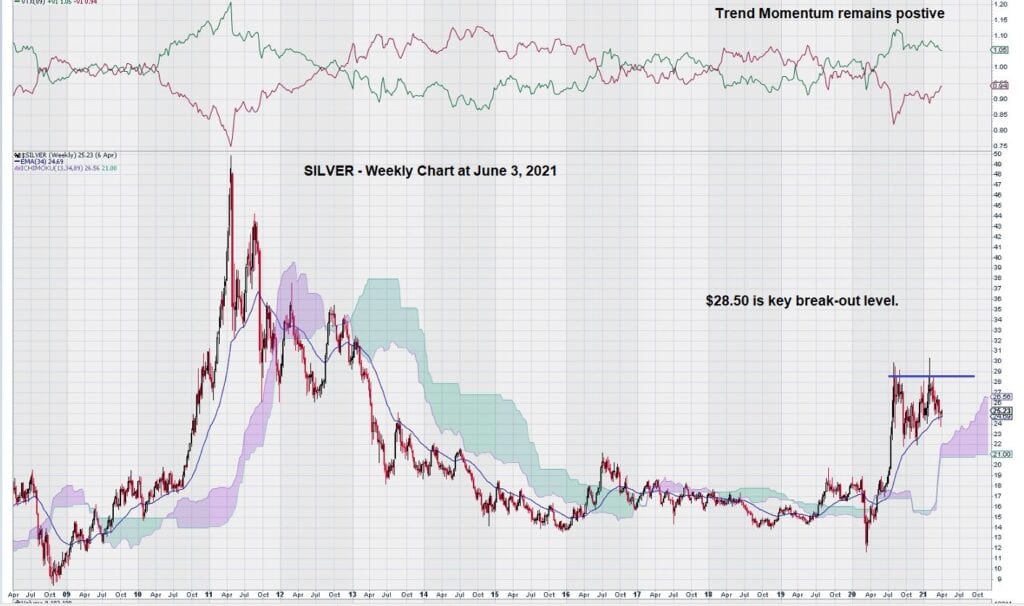 In the past two months, silver has "refused to lose." 
Even though MACD had turned negative, traders seemed buoyed by the recent strength in gold, and the price of silver declined only slightly.
Let's telescope in on the weekly chart for silver to get a better look at it.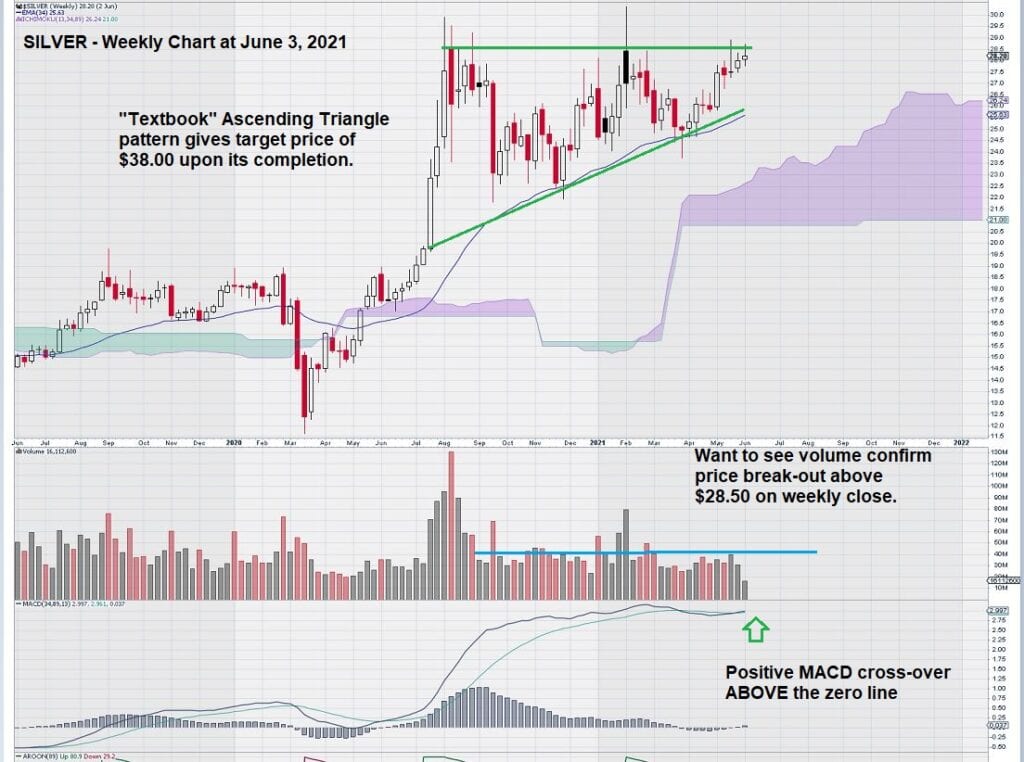 Here we see that MACD for silver has flattened and has now turned back up – a good sign.  
Additionally, a strong technical pattern has emerged from the recent trading. We can clearly identify an Ascending Triangle Pattern. These patterns are continuation patterns in an uptrend. That certainly appears to be the case here with silver. 
For more on Ascending Triangle patterns, use this search term: "ascending triangle breakout."
Summary and Wrap Up
At the time of writing, the positive technical set-up on the weekly chart for silver remains intact, even as gold is showing a decline of about 2%. The weekly chart for gold shows the MACD signal line below the trigger line, and both are still above the zero line – a positive sign, despite the decline.
The strong technical pattern on the weekly chart for silver has been forming for a year. A positive chart outcome will see silver prices move higher.
However, it remains a possibility that the Ascending Triangle will become a "failed" pattern. We noted a few months ago that silver was "lagging" gold in the way their respective charts were developing.
It may be useful for traders and precious metals investors to keep a close watch on the weekly chart for Silver to see how the Ascending Triangle pattern resolves itself with time.
– John Top, the technical trader