Dear Readers,
The last few weeks have not been fun for investors.
Facebook is in a funk. Tesla is in trouble. Amazon is getting crushed.
And Apple is getting more downgrades by analysts.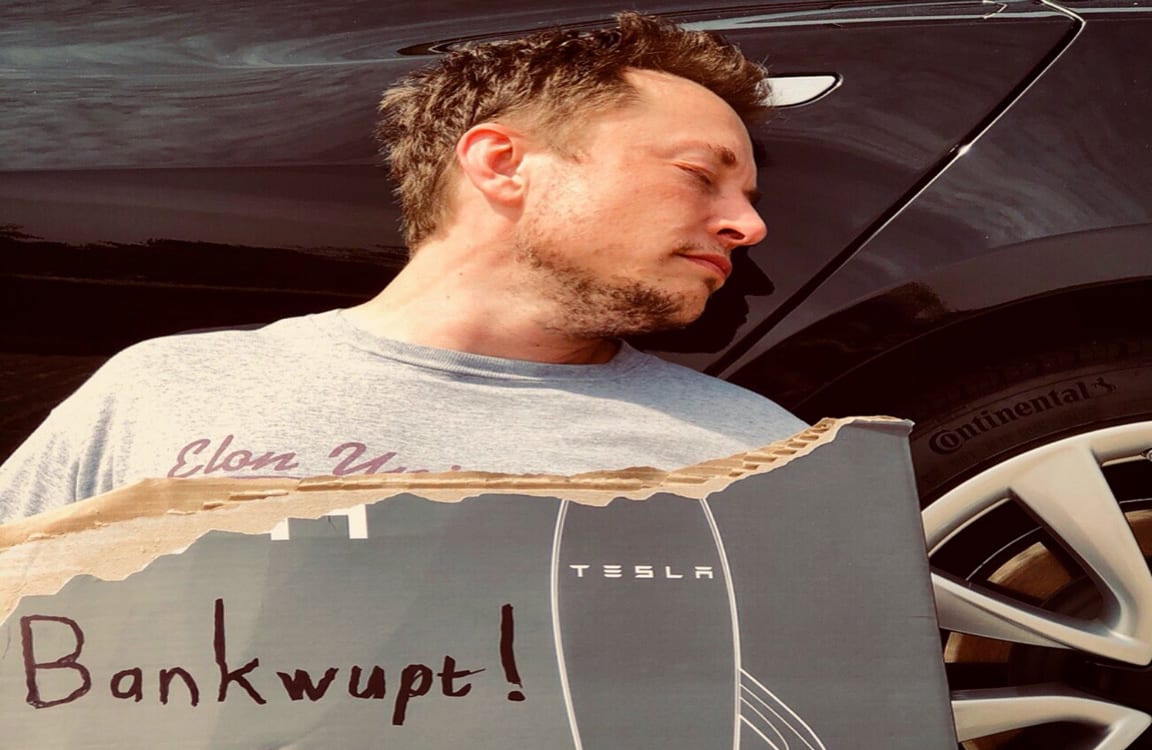 Even stocks in the newest and fastest growing sector – marijuana – have been feeling the pain
It's almost as if there are certain groups that would rather see the market collapse than keep its upward trajectory.
Meanwhile, global uncertainties continue to pile up.
Tensions between Russia and the West are heating up, as both sides are expelling each other's diplomats from their home turf. Syria remains in a state of war, while death tolls climb in the Middle East. In the US, the right and left continue to attack each other with reckless abandon.
With so much global dissent and economic worries, making investment decisions is becoming harder by the day.
Which leads us to the all-important question: Is our current bull market over?
This is a question I am asked with increasing frequency.
But how can we confidently time the market when even the world's top investor minds haven't been able to?
Over the past few years, some of the smartest money in the world – investors who made huge bets against perceived fundamentals – have been decimated.
Every time they felt the market was done, it wasn't.
For example, Kyle Bass, a prominent hedge fund manager who returned 212% in 2007 and made hundreds of millions shorting subprime, has been having trouble making even single-digit returns since then.
Over the past few years, he's bet against China. He has bet against Japan. And despite how strong his research was, he lost.
Were his facts wrong? No.
But sometimes, no matter how right you are, the market can prove you wrong.
Let's see where things are.
Q1 Over, a Better Q2?
The S&P 500 is down over 9% from its 2018 highs set in January – a number that has sparked market jitters for many investors, especially since stocks were up every month of the year in 2017.
However, before we speak of doom and gloom, it's important to note that the S&P 500 is down only 2.58% year-to-date (TYD).
And despite the market shakeup, Q1 earnings are expected to be strong – so strong that analysts have recorded record-high increases in S&P 500 earnings per share (EPS) estimates for both Q1 and 2018 to date.
In fact, according to FactSet, the first quarter of 2018 marked the largest increase in the bottom-up EPS estimate over the first two months of a quarter since it began tracking the quarterly bottom-up EPS estimate in Q2 2002.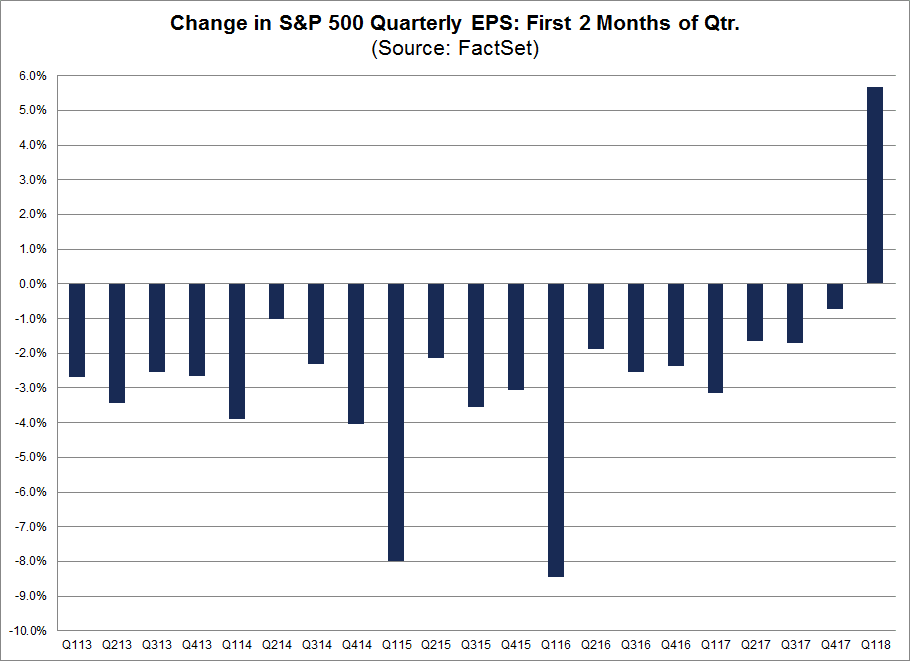 But that's not all.
According to FactSet, the estimated earnings growth rate for the S&P 500 in Q1 is 17.2%.
If those estimates prove correct, it will mark the highest earnings growth per quarter in seven years, when we hit 19.5% back in Q1 2011.
The S&P 500 is up over 95% following the end of Q1 2011.
Furthermore, of the 11,094 ratings on stocks in the S&P 500 FactSet tracks, 52.2% are Buy ratings, 42.9% are Hold ratings, and 4.9% are Sell ratings.
While I certainly wouldn't make my decisions based solely on analyst calculations, these numbers show that, despite the uncertainties surrounding the market, fundamentally the market remains sound.
Do I think we have another 100% gain ahead of us? Of course not.
But I don't think it's time to make rash decisions just yet…
Be sure to keep an eye on earnings in the coming weeks – if they fall far below expectations, serious caution is warranted. If they meet or beat them, a sigh of relief is in order for the short term.
Capital Competition Changing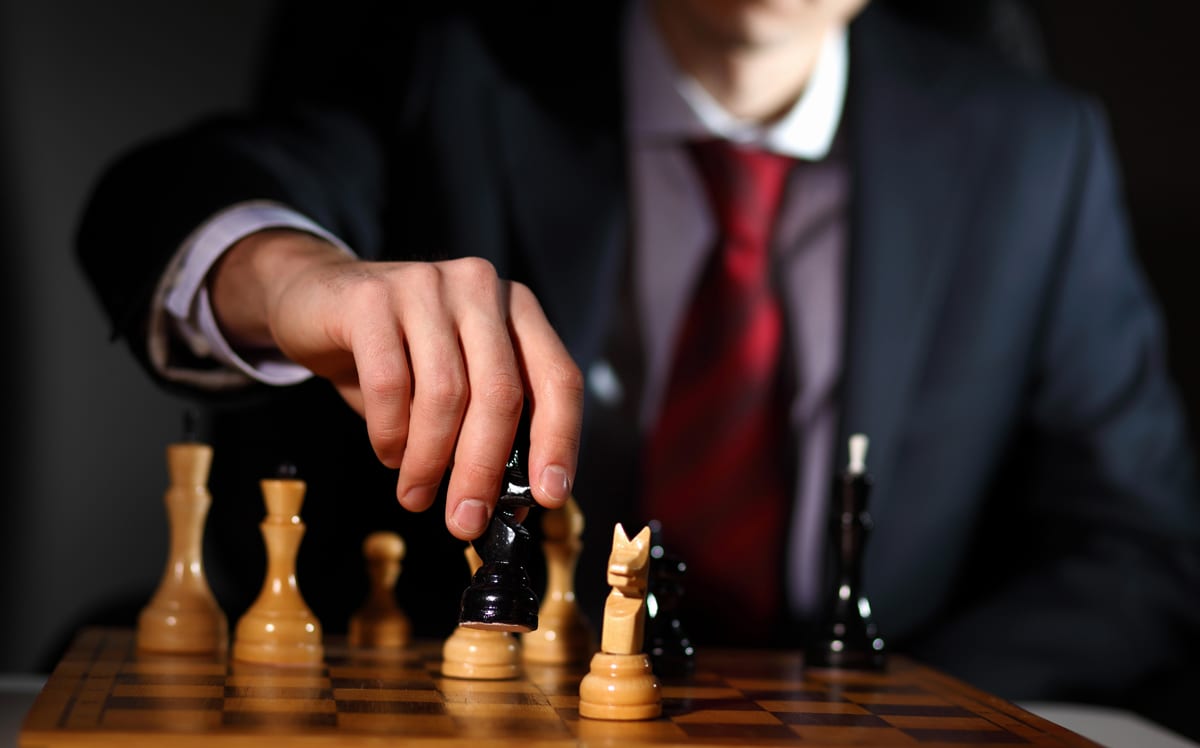 The capital markets are always in a state of perpetual competition for capital – meaning money will flow to where it's best utilized.
Since 2008, bond yields and interest rates have been historically low. As a result, money flowed to where it would make money: the stock market and real estate.
But with the global economy returning to growth, things are now changing.
The Federal Reserve has finally begun to reduce its massive inventory of Treasury bonds and mortgage-backed securities that it accumulated over the last decade.
That means additional Treasury bonds and mortgage-backed securities will enter the capital markets, where capital will be required to buy them.
This additional supply will be compounded by even more supply.
Why?
First, here's an excerpt from my Letter back in 2013, "How the Government Borrows Money":
"The United States is a world power and a first world nation. It has to spend money to maintain this status by building roads, providing healthcare and public services, and funding wars.
But this money has to come from somewhere.
Historically, most of this money came from taxes and government-owned corporations.
But as the world power grew – through wars and economic activity – so did its spending habits.
Taxes were no longer enough to cover all of the bills.
So – like everyone else – when you don't have enough money, you borrow it.
When the government spends more than it brings in, it's called deficit spending."
Last month, the US passed a Federal budget that's expected to add more than $1 trillion to the annual deficit beginning in 2019.
What does that mean?
Continued from "How the Government Borrows Money":
"The U.S. treasury, the department of the U.S. government that manages all of the Federal finances, borrows money by issuing a bond.
A bond is simply a piece of paper – a promissory note – that says if you give me money now, I will pay you back in X amount years, with interest.
These pieces of paper are then sold through a bond auction where the world's largest banks participate in buying part of this national debt.
The banks then sell these bonds to other investors, such as investment funds and countries like China and Japan."
With a Federal budget expected to exceed $1 trillion starting in 2019, the US will have to sell more Treasury securities. A lot more.
And it will have to do it during a time when the Fed is also unwinding the US bonds it has on its balance sheet.
That means a lot of US bonds are going to hit the market leading up to 2019 and beyond.
So what happens next?
As I just mentioned, capital is always in a state of perpetual competition.
With the abundance of US bond supply expected to hit the market, better bond terms will likely be required in order to compete for capital – especially since yields are still near all-time lows.
That means yields will eventually have to go up. In Layman, interest rates will have to rise.
And if interest rates rise, capital will shift from the equity markets over to the bond market.
As I mentioned in 2015, that's precisely what the Fed wants.
Via "The Fed's True Plan":
"Eventually, the Fed will have to begin winding down its assets, which means there will be a lot of bonds to soak up.
Foreign liquidity won't be able to soak up all that has been printed. That means money will have to come from somewhere else. And that somewhere – I believe – is from the stock market.
If the stock market continues to climb, it will create more liquidity for bonds. Why? Because the stock market will eventually correct at some point. When it does, investors will seek the safety of bonds; thus, soaking up much of the bonds held by the Fed.
The higher the stock market climbs, the more money is available for bonds on the way down.
This is the Fed's true plan."
The consensus from bond experts are that yields will rise, but they will have to rise slowly because both the US and global economies are too highly leveraged to sustain a rapid rise in rates.
Especially when inflation is finally back on the map…
Ironic Inflation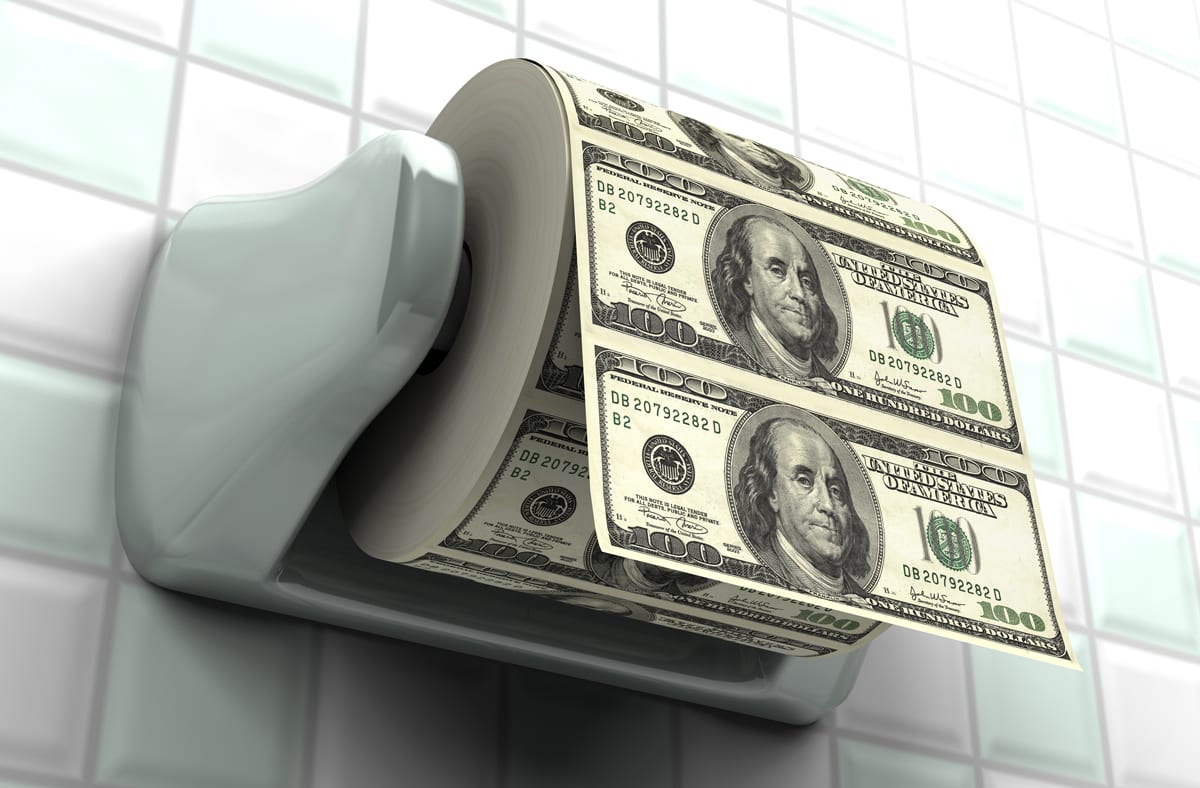 In February, we witnessed the release of a very robust jobs report which showed that wages increased 2.9 percent year-over-year in January.
This was the biggest increase since 2009 and further enforces that the US economy is, in fact, gaining strength.
Unfortunately, while this growth is a good thing, it does put pressure on the stock market.
That's because this economic strength provides a natural upward force on interest rates and bond yields, as it paves the way for the Fed to tighten and increase rates.
We witnessed this first hand in January when the Consumer Price Index, a key indicator of inflation trends, climbed well above expectations, jumping 0.5 percent.
This immediately led to higher bond yields and lower stock prices.
In a normal market, growth should lead to higher stock prices. However, in today's Fed-supported market, it has the opposite effect.
As bond king, Bill Gross, put it in his latest monthly Letter, "Killing Each Other":
"The U.S. and global economies are too highly leveraged to stand more than a 2% Fed Funds level in a 2% inflationary world. If more than 2%, a stronger dollar would affect emerging market growth and lead to perhaps premature tightening on the part of the ECB and other developed market central banks.
When it comes to financial markets, (both bond and stock) the "beast" is really leverage, and while it's hard to pinpoint when enough is really enough, the Great Recession really informed us that Hyman Minsky was right – "stability leads to instability" as good times and higher prices lead to a false sense of optimism."
As inflation rises, long-term bond yields will have to keep up in order to give investors a real rate of return (a return that factors inflation).
With inflation now steadily rising above 2%, combined with an increasing supply of US bonds, long-term bond yields should move closer to 5%; giving investors a real rate of return in the vicinity of 3%.
These expected rise in yields could be the beginning of a bigger shift from stocks to bonds and stagnate the growth of the stock market.
We should be more cautious of this event in Q3 and Q4.
Cashing Up
A month ago, before the big dip in the stock market, I wrote:
"It is important to note…that as the market continues to remain at, and potentially surpass, all-time highs, investing in the S&P may not be as fundamentally safe as it sounds.
There is a reason Warren Buffett is once again sitting on a record amount of cash for his funds.
In his annual letter to Berkshire shareholders, Buffett said finding things to buy at a "sensible purchase price" has become a challenge and is a major reason Berkshire is awash with $116 billion of low-yielding cash and government bonds.
In other words, not only does he feel that investable assets may be a little expensive in this environment, but he could be hoarding his cash, potentially waiting for the next market meltdown – as he did in 2008.
I, too, am now awash in low-yielding cash and government bonds."
Despite Q1 out of the way and a potential for a strong earnings quarter, I maintain my stance on being cashed up. But that doesn't mean opportunity doesn't exist.
While the market may be soft in the coming months, remember that capital is in a perpetual state of competition.
Sitting on the sidelines, while safe, provides no gains for the funds and money managers that are chasing returns for their clients.
If the market drops, but fundamentals remain the same or better, it simply means a better value for stocks – especially for longer-term investors. That means cash pulled from the highs will likely be there to support the dips – especially since yields will likely remain low until at least Q3 or Q4 of this year.
For the most part, however, I believe my money is better served investing in small versus large cap stocks.
There are numerous studies that have shown that small caps perform better over the long term than the market as a whole.
Unlike the big guys, small caps generally represent a purer play on the early stages of new industries and technological changes, of which there are many right now – think AI, Blockchain, CRISPR.
Small companies are more nimble than their larger counterparts and are much more likely to be the target of M&A (mergers and acquisitions) activity given their size.
Most importantly, small-cap M&A are generally much more profitable than large caps.
With that being said, there is one sector that is still most certainly in its early stages and remains one of the fastest growing and newest industries in the world…
Marijuana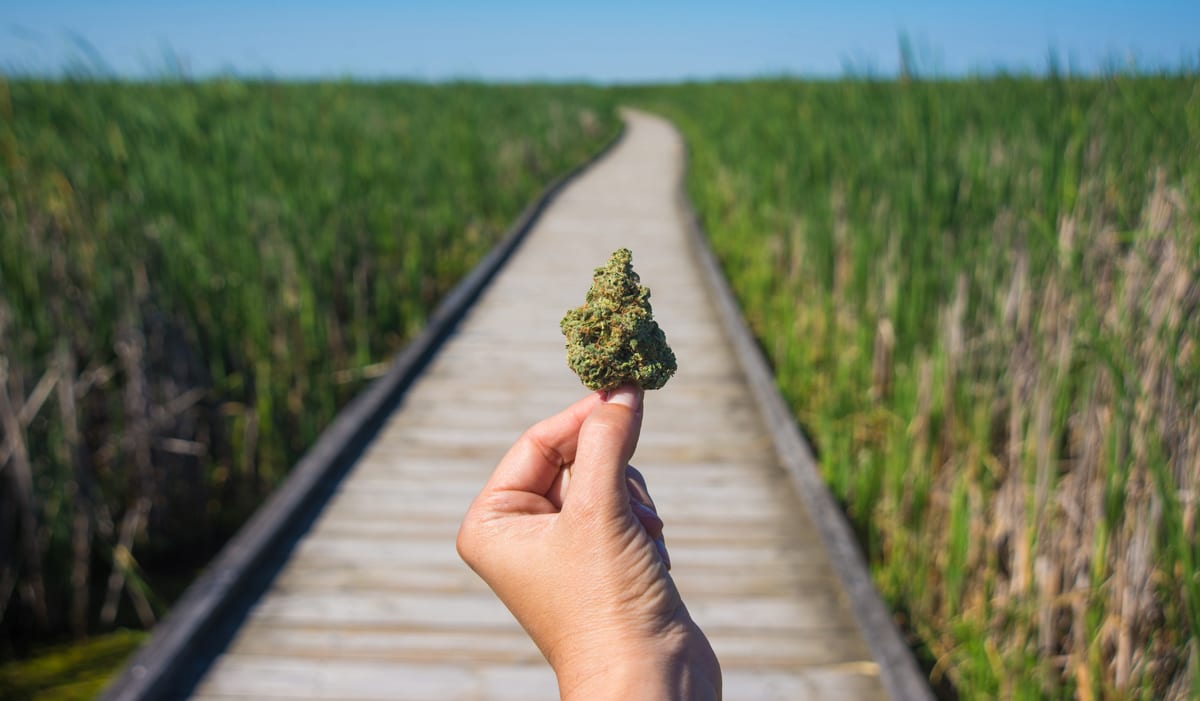 The last couple of months haven't been kind to marijuana stocks, with the largest marijuana ETF, the Horizons Marijuana Life Sciences ETF (TSX: HMMJ) down over 19% YTD and down over 37% from its 2018 highs.
But why?
Last month, the Canadian Senate gave approval in principle to the legalization of recreational marijuana.
Bill C-45 passed at second reading by a vote of 44-29.
While this is mostly good news, the thin margin of victory is amplifying the risks of marijuana stocks for now.
"Conservative opposition to the proposal to legalize marijuana has been fierce and senators from the caucus are expected to hammer the bill and attempt to introduce significant amendments as it moves through examination by committee."
And since the deadline for the Senate to pass the legislation is June 7, we may see further volatility until we get a clearer picture of where legalization in Canada stands.
Given the amount of capital invested in the sector and the progress already made by the provinces, it's not so much a question of "if" but "when."
If the deadline is met and legislation is passed on June 7, then I have little doubt marijuana stocks will soar – which means the last few down weeks may represent a great buying opportunity.
However, if it doesn't go as planned, we'll likely see additional pressure on marijuana stocks since the road to profitability will be stretched out.
Which is why not all marijuana stocks should be treated equally.
A rising tide lifts all boats, but smaller boats may not be able to withstand the volatile waves.
Funding is becoming more difficult for new entrants, which is precisely why companies that have tons of cash will stand out.
Many will claim to have a massive land package, but without funding, they're just land.
But companies with tens of millions of dollars, even hundreds, will be able to withstand and potentially even benefit (via acquisitions) from a delay in legalization in Canada.
If you expect legalization to be finalized on June 7, then the last few weeks of the marijuana downturn could prove to be very rewarding for value investors looking at the right companies.
Furthermore, this downturn may fuel additional interest from bigger entrants in the marketplace such as Big Alcohol or Big Tobacco.
Conclusion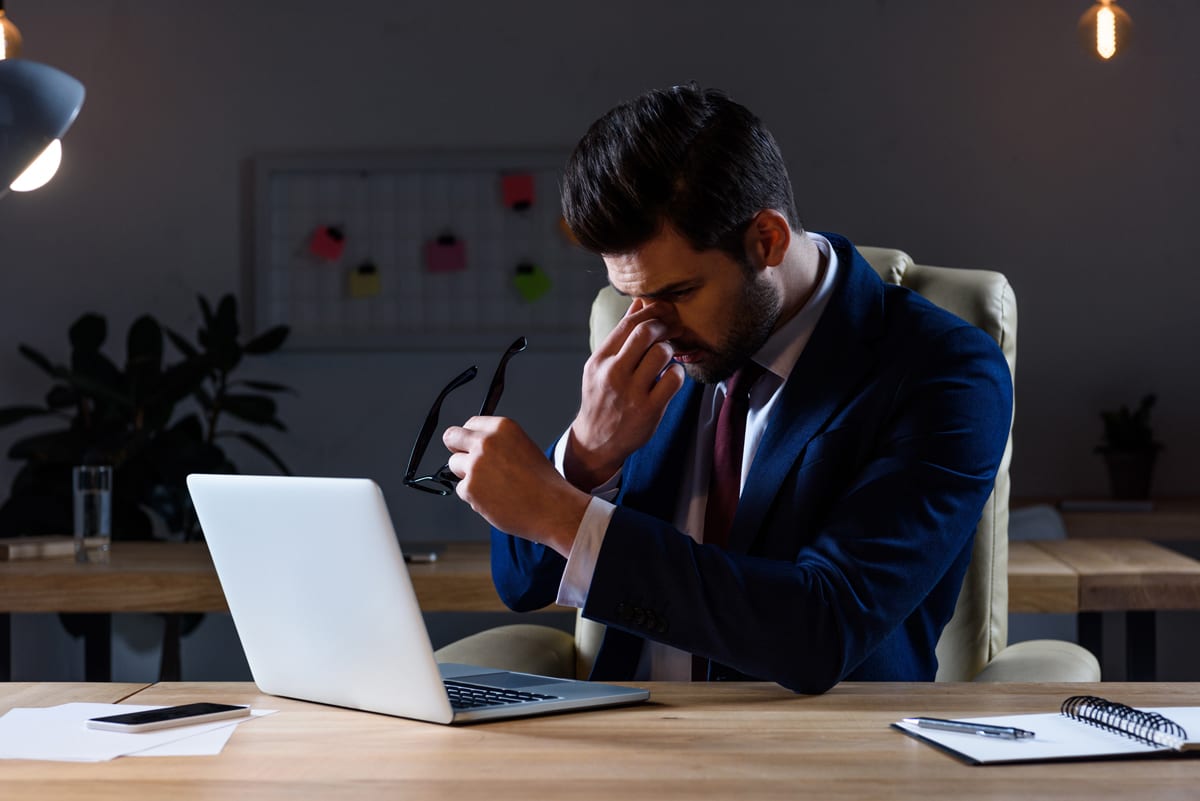 There is a lot to worry about in our current market.
Fundamentals show strength, but it could easily be crushed if geopolitics once again begin to have significant impacts in our markets – especially given the current and intensifying power struggle between the world superpowers.
Then there is the continued threat of de-dollarization.
Last year, I mentioned how China was looking to dethrone the US dollar, or further compete with it, by launching its own crude oil futures to eventually price oil in yuan.
Via "How the US Dollar Will Collapse":
"If China solidifies its rank as the number one importer of oil in the world, it would still be at the mercy of benchmarks priced in US dollar.
In other words, if China truly wants to compete with the US dollar, it must begin pricing oil in its own currency. It must have its own benchmark or marker to serve as a reference price for buyers and sellers of crude oil.
And that's why it has been working on launching its own crude oil futures on the Shanghai International Energy Exchange."
Last week, China's crude futures launched with "roaring" demand.
Via Reuters:
"China's crude futures kicked off to a roaring start on Monday as western traders and Chinese majors eagerly traded the world's newest financial oil instrument, which many expect to become a third global price benchmark alongside Brent and WTI crude."
This move by China could cause further instability not just in the Middle East, but further the tensions between the West and Russia, as Russia will certainly encourage the pricing of oil outside US dollars.
We should pay very close attention to both China and Russia on this front.
But just as tensions could escalate and affect our market negatively, it could also have the opposite effect.
For example, if Trump strikes a deal with North Korea, it would surely ease the threat of a nuclear war and have positive impacts on global markets. Sources say the Trump/North Korea talks are underway right now.
If they go well, look for Monday to open up strong; if they don't, well, look out.
Lastly, as I mentioned in January, the torch is being passed from the Baby Boomers to the Millennials.
But the baby boomers aren't out yet. And for them, the current bull market may be their last.
As long as this market continues to move in the right direction – even if slowly or sporadically – there will be baby boomers that want to make a few last big bets.
In other words, we're at the bottom of the 9th with bases loaded and we can swing hard for a grand slam to win the game. Or we can strike out.
I suspect there are many that will want to go down swinging.
That's why over the next few months, I'll be adding big positions to my portfolio in hopes of  hitting that grand slam before Q3/Q4 is here.
More on these additions in the coming weeks.
Let's make hay while the sun shines.
Seek the truth,
Ivan Lo
The Equedia Letter
www.equedia.com
Disclosure:
Equedia.com and Equedia Network Corporation are not registered as investment advisers, broker-dealers or other securities professionals with any financial or securities regulatory authority. Remember, past performance is not indicative of future performance. This article also contains forward-looking statements that are subject to risks and uncertainties that could cause actual results to differ materially from the forward-looking statements made in this article. Just because many of the companies in our previous Equedia Reports have done well, doesn't mean they all will.