Dear Reader,
One of the greatest funds of all time just shocked the world.
It's a fund that has averaged more than 20% annually over the last 55 years.
A mere $1,000 investment at its inception would now be worth a whopping $27 million today.
So when this fund makes moves, the market listens.
And it just made a market-moving bet that is about to change the landscape for every company within the sector.
I am talking about Warren Buffet's Berkshire Hathaway.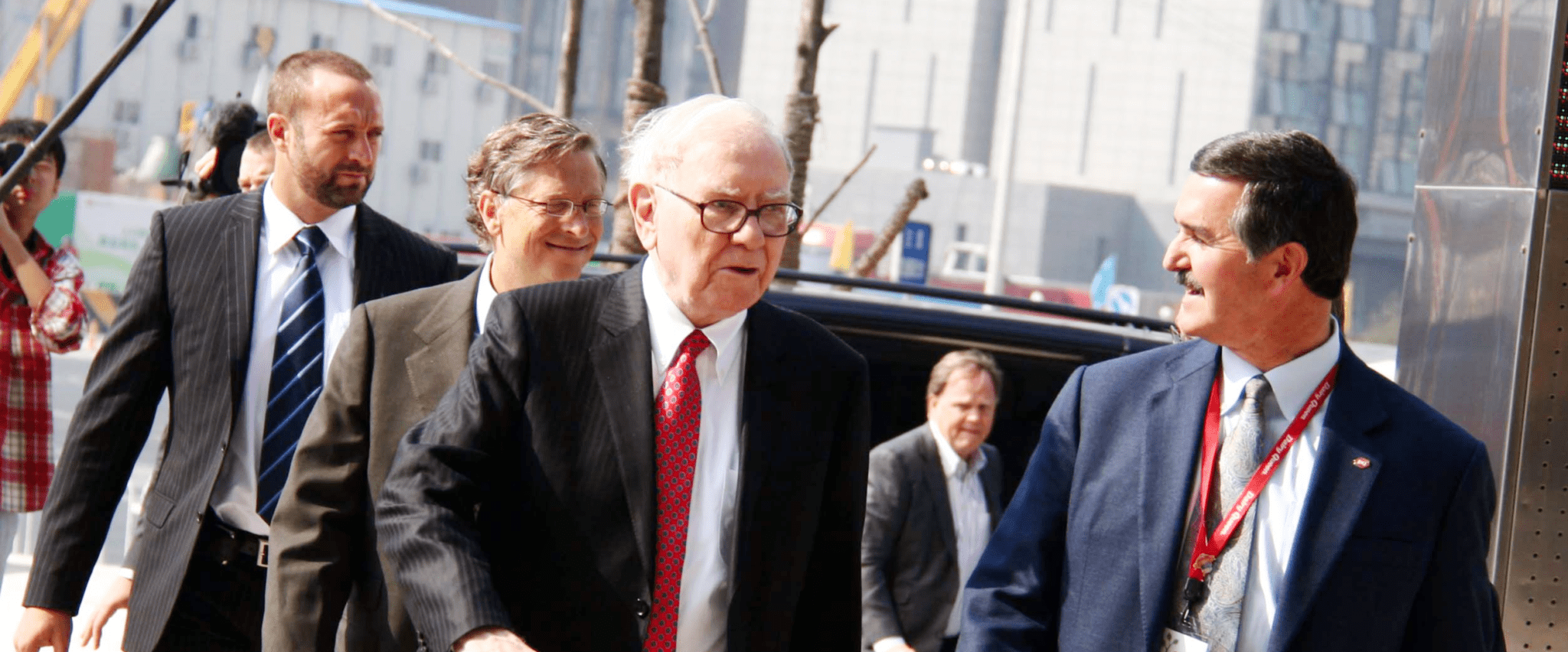 You see, the Securities and Exchange Commission (SEC) in the US requires every institutional investment manager with $100 million or more in assets under management to disclose their equity holdings at the end of every quarter.
This quarterly filing is called Form 13F.
And Berkshire Hathaway just filed it this past Friday, on August 14, 2020.
It's 13F revealed something startling…something that almost appears as if Berkshire is not only betting against US financials but the US dollar itself.
Via BNN Bloomberg:
"Buffett's Berkshire Hathaway Inc. sold 62% of its stake in JPMorgan Chase & Co. and cut 26% of its Wells Fargo & Co. holdings last period…(it) also pared back positions in other financial-services firms including PNC Financial Services Group Inc., M&T Bank Corp., Bank of New York Mellon Corp., Mastercard Inc. and Visa Inc. Berkshire all but exited Goldman Sachs in the first quarter — in the first of Buffett's worrying signals — and finished the deed in the second."
And the bet against the US dollar?
In a surprising turn of sentiment, Berkshire added a completely new position in a sector that it rarely plays in.
In fact, it's a sector that Warren Buffet has long frowned upon.
I am talking about gold – Barrick Gold, to be precise.
Barrick Gold is one of the largest gold miners in the world.
Why is this big news?
Because for years, Warrant Buffet has criticized gold investors.
Via Business Insider:
"It's no secret that Warren Buffett doesn't like gold as an investment.
The legendary investor used an example in his 2018 letter to drive home his point about the importance of not panicking and investing in stocks over gold for the long run."
So if one of the most successful funds of all time with no exposure to gold is now all of a sudden adding a gold position, it's a big deal.
A really big deal.
But I should clarify: Berkshire didn't buy gold.
It bought a company in the business of producing gold.
And, as we wrote on August 8, 2020, with gold production experiencing its highest margins in 40 years, investing in gold producers just makes sense.
It should also come as no surprise that just a few days before Berkshire released their latest holdings, we wrote, on August 11, 2020:
"Barrick is a market leader in the gold sector. One of the keystone attributes of a "leader" is to provide direction for others. In the months and years ahead, it will be interesting to keep an eye on the senior gold sector peer group to see how many other companies adopt the "Barrick operating model."
With the bellwether gold stock now in the hands of one of the most successful funds, we'll likely not only start seeing other funds pour money into gold stocks but retail investors as well.
Which is why I believe that Berkshire's filings release last week may have just set us up for an incredible opportunity. And it couldn't have been timed better.
Let me explain.
An Undervalued Opportunity
Earlier last week, one undervalued gold producer made an announcement that was mostly overlooked by the market.
But I believe once the market understands the incredible opportunity at hand, shares of this company won't be trading at these levels for much longer.
You see, we have made a lot of money betting on gold miners over the past decade – miners that, at the time of our reports, were significantly undervalued when compared to its peers.
And today, I am going to share with you an opportunity that is not only trading well below its peers – by a discount of more than 50% based on EV/CF21* – but just announced the confirmation of a game-changing strategy.
*Enterprise value to cashflow 2021, Haywood Securities Research Report, August 12, 2020.
It's also led by a management team and board that has delivered many times in the past – to the tune of over $5 billion in buyouts.
Via Haywood Securities Research Report, August 12, 2020:
"We highlight that (this Company) is led by a successful management team and Board, which in the past have delivered significant shareholder returns through the successful sale of seven mining companies (exceeding US$5 billion), including two significant take-outs over the past five years."
It's no wonder it's also one of Canaccord Genuity's top picks in the junior producer space*.
*Canaccord Genuity Research Report, August 11, 2020.
Even analysts at Raymond James and PI Financial have strong buy ratings for this Company, with price targets far higher than where this company trades today.
And this Company just gave us the blueprint for their success.
Calibre Mining Corp.
(TSX: CXB) (OTCQX: CXBMF)
For many of you, Calibre Mining Corp. (Calibre, CXB) isn't a new story.
That's because we first introduced CXB when it was trading at just C$0.75 back in November 2019.
If you're new to this story, I strongly suggest catching up by reviewing our initial report:
CLICK HERE FOR THE BILLION-DOLLAR BUYOUT REPORT
Today, CXB trades at C$1.87 – an already massive win for our readers.
But despite the win, the upside to the story may have just begun.
It's why I still own every single share I purchased last year.
You might be thinking:
"Why haven't you taken any profits off the table from your original investment?"
The answer is two-fold:
1: I believe gold is going higher, and CXB will deliver on its promises.
2: I already made the mistake of selling too early once before with this team.
Recall my original report:
"…In less than a year, this team turned (a) twenty-five-million-dollar acquisition into a sale of the assets just over a year later for over $1 billion.
That Company was Newmarket Gold.
…I first introduced Newmarket Gold (Newmarket) to readers back on July 26, 2015, when it was trading at C$0.82.
In September 2016, Canada's Kirkland Lake Gold announced that it would acquire Newmarket for roughly C$1 billion – valuing Newmarket at C$5.28 per share.
That's a gain of more than 540% in barely over a year.
But that's not all.
The team at Newmarket didn't look at the deal as an exit – they looked at it as a way to bring even more value to existing shareholders.
And boy, were they right.
Since that transaction, Kirkland Lake Gold has been one of the best performing gold stocks.
Today, Kirkland Lake is worth over C$65* per share.
*at the time of this writing.
If you were a Newmarket shareholder and held on, each one of your shares today could be worth over $30*.
*based on a 0.475 consolidation.
That's a potential return of 3558% from the $0.82 per share.
A $10,000 investment could have become $355,800.
A $100,000 investment could have become $3,558,000.
I bet anyone who sold early is kicking themselves – including myself.
But here's the good news.
We have a second chance."
And that second chance is, of course, Calibre Mining.
While I am not naïve in thinking those kinds of returns will simply come again because of management, I do feel Calibre Mining at these levels is just the tip of the iceberg.
Let me explain.
The Two Mines: El Limon and La Libertad

Calibre Mining is a Canadian-listed gold mining and exploration company with two 100%-owned operating gold mines in Nicaragua: El Limon and La Libertad.
For nearly a decade, the two mines have been responsible for a large percentage of Nicaragua's gold exports. In fact, they are the largest exporters of gold in the country today.
In addition, the two mines are collectively also the largest individual exporting operations in the country.
Considering that gold is now the third-largest export for Nicaragua, that's a big deal.
El Limon is a high-grade, open-pit and underground mine with a 500,000 tpa mill capacity and district-scale exploration opportunity. It currently sits right in the middle of many well-known resources whose potential have yet to be unlocked.
Based on current estimates, but not including any new drilling or exploration work, El Limon is expected to produce 50,000-70,000 ounces per year for ten years, with an estimated All-In Sustaining Costs per Ounce of Gold Sold ("AISC") between US$900-$1100/oz.
The La Libertad Mine is an open pit and underground operation with a processing plant that can treat approximately 2.25 million tonnes per annum (tpa). It sits in a gold district that covers an area of approximately 150 km2, with many promising targets.
And that's a huge opportunity.
Why?
Hub and Spoke Strategy Confirmed
When the two mines were sold to Calibre last year, La Libertad was nearing the end of its mine life.
At that time, the focus was on El Limon and the recent discovery at Limon Central, while the consensus view was that La Libertad had less than a year of remaining mill feed and was approaching closure and reclamation.
As a result, Calibre was able to pick up La Libertad and its massive mill capacity for practically nothing – it was included in the deal with no value attached to the purchase price.
But the team at Calibre saw massive potential for new discoveries and resources – not at Libertad, but in the surrounding areas – including another promising asset, Pavon.
"What if they could cost-effectively truck ore from the surrounding areas – such as Pavon – to the mill at La Libertad?"
They knew the surrounding assets had lots of potential – especially given some of the drill results done prior to their purchase.
So off they went to test their theory.
Recall from our note on April 30, 2020:
"The original premise for the sale of the B2 Gold's operating mines in Nicaragua to Calibre Mining Corp. (TSX: CXB and OTCQX: CXBMF) was to allow a seasoned operating management group the opportunity to unlock value by implementing a strategy to increase production and to organically grow reserves.
The recent quarterly production numbers for CXB clearly show that this process is well underway.
For example, Canaccord Genuity, a global full-service investment bank that specializes in growth companies, reported:
"Q1/20 demonstrated that trucking ore from Pavon to the Libertad mill works in practice and that the Libertad mill is flexible enough to manage different ore types and sources. It also demonstrated that a more integrated shipping strategy of ore from El Limon to La Libertad could boost consolidated production in the future."
It is a credit to the Calibre team that two significant milestones were achieved in a step-like fashion.
Step 1 involved the smooth transition of the operational hand-over from B2 Gold to CXB.
Step 2 proved that production could be expanded by employing the "Hub & Spoke" approach for Calibre's satellite gold deposits."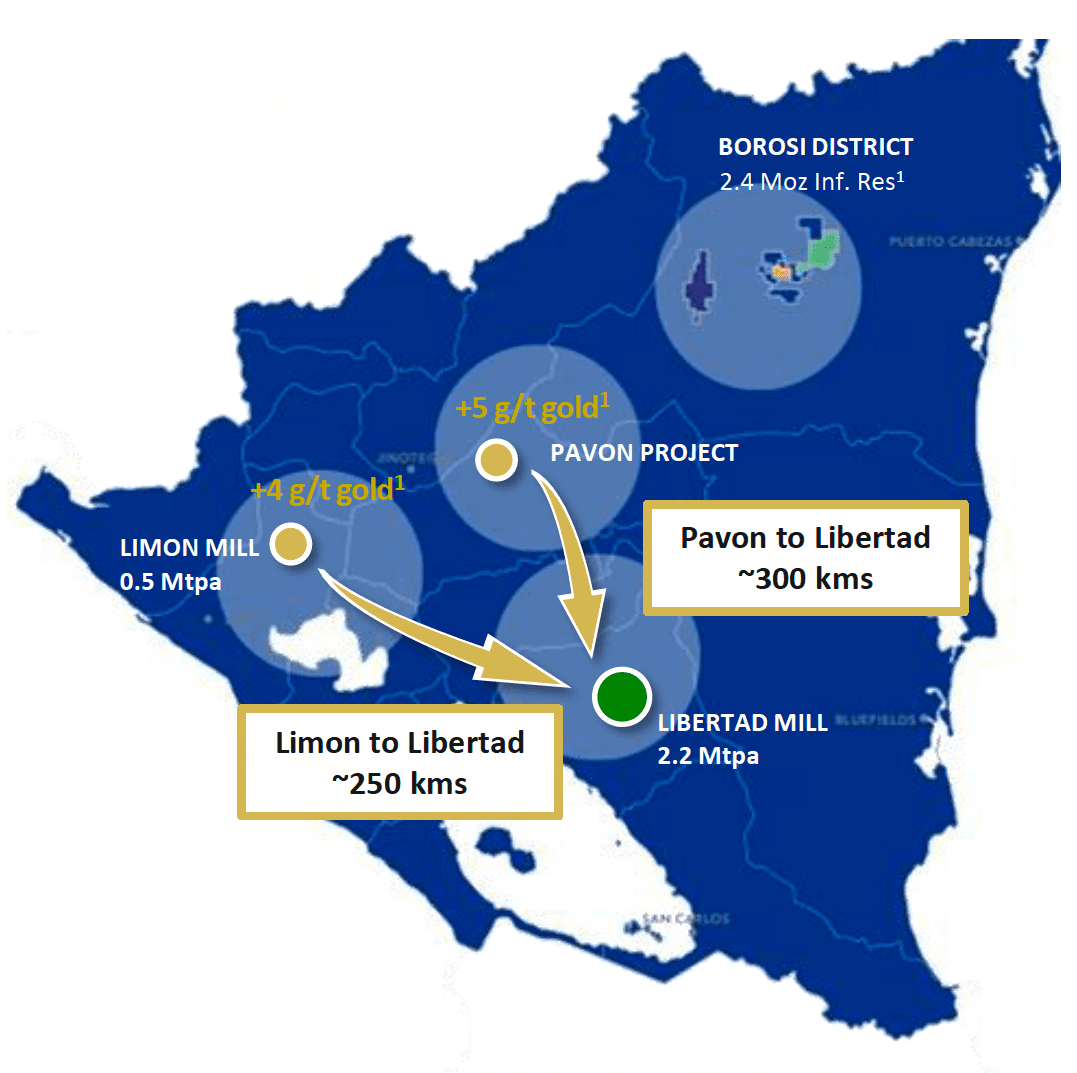 In other words, not only did CXB discover that the mill at La Libertad was flexible enough to manage different ore types and sources, but they could truck ore very cost effectively.
They found that for $25 per tonne, they could truck ore from El Limon to La Libertad – a journey of 250km!
And just last week, we were given a further glimpse into the massive potential that exists at La Libertad as a result of this strategy.
Via CXB's CEO Russell Ball:
"…We recently recommenced operations at our Jabali Underground mine and following the receipt of the permit for the development of Pavon Norte, development activities are now well underway. Pavon Norte represents a high-grade ore source for the Libertad Complex, with first ore expected to be mined and processed by the end of the first quarter of 2021 utilizing our 'hub-and-spoke' operating philosophy."
But that's not all.
The CXB team went to work over the past months to complete an initial Preliminary Economic Assessment (PEA)* for the Libertad complex, and just released the results last week.
And it was good.
So good that instead of nearing the end of its mine life, La Libertad is now expected to produce another 120,000 ounces per year for the next few years!
What does that mean from a numbers perspective?
Libertad Complex PEA Highlights
2021 to 2023 annual average

Gold production: 120,000 ounces
All-In Sustaining Costs ("AISC"): US$906 per ounce
After-tax, free cash flow: $69 million (at $1,800 gold)

2021 to 2025 cumulative, after-tax free cash flow

$216 million at $1,500 gold
$319 million at $1,800 gold
The scenario is based on an average mill throughput rate of 0.7 million tonnes per annum, leaving approximately 1.5 million tonnes of surplus annual mill capacity as a significant opportunity for organic growth via further conversion of Mineral Resources, exploration success, artisanal ore purchases or toll milling.
*The PEA is preliminary in nature and includes Inferred Mineral Resources that are considered too speculative geologically to have the economic considerations applied to them that would enable them to be categorized as mineral reserves, and there is no certainty that the PEA will be realized. All figures are expressed in United States dollars.
$319 million of potential after-tax free cash flow that CXB and shareholders paid nothing for. And that's at $1800 gold. Wow. Talk about a great management team.
Not only has CXB demonstrated it can truck ore from Pavon to the Libertad mill, but it also received a permit to develop the high-grade ore source from Pavon Norte – a property that's 300km away; thus potentially adding another "spoke" to CXB's hub-and-spoke strategy.
But that's not all.
Another Spoke?
As I mentioned in my first report, La Libertad sits in a massive gold district with many promising targets.
One of those targets is called the Eastern Borosi (EB) – a target that CXB views as the next potential 'spoke' in its 'hub-and-spoke' operating philosophy.
The EB hosts a NI 43-101 Inferred Mineral Resources totaling 4.4 million tonnes averaging 4.93 g/t Au and 80 g/t Ag, containing 700,500 ounces of gold and 11.3 million ounces of silver, including the high-grade Guapinol resource totaling 0.6 million tonnes averaging 12.7 g/t Au and 12 g/t Ag containing 250,500 ounces of gold and 243,000 ounces of silver.
This project was originally 70% owned by IAMGOLD. But with the recent success of demonstrating the hub-and-spoke strategy, CXB just bought the entire project – and for practically nothing!
The terms upon which Calibre will acquire 70% of the Property are as follows:
Shares: Upon closing of the Transaction, Calibre will issue IAMGOLD 2,253,961 shares in the Company, representing US$3 million based on the 10-day VWAP calculation;
Cash: On the one-year anniversary of the transaction agreement, Calibre will pay IAMGOLD US$1 million in cash; and
NSR Royalty: IAMGOLD will retain a 2.0% NSR Royalty on production from the Property with Calibre having the right to (i) purchase 1.0% of the NSR Royalty for US$2 million, and (ii) a right of first refusal on the remaining 1.0% NSR Royalty.
*Closing of the Transaction is subject to approval by the Toronto Stock Exchange and other customary conditions.
Further technical studies to better understand how and when material from the Eastern Borosi could be processed at the Libertad Complex will commence early in the fourth quarter of this year.
But surely CXB wouldn't have purchased the entire property so soon if it didn't see promise.
I am not the only one who thinks so.
Via Canaccord Genuity Canadian Equity Research, August 13, 2020:
"We believe this acquisition will aid in the company's future growth. Management has already proven its ability to add ounces to the mine plan. As the company advances its hub-and-spoke approach with its operations, we believe that this property could eventually be a source of high-grade feed for the Libertad mill, which currently has 1.5Mtpa excess capacity. Though 400km away, the company has thus far proven its ability to ship ore cost-effectively from ~250km."
It's important to note that the mill at La Libertad has a massive 1.5Mtpa of excess capacity. That means the more "spokes" CXB adds, the more gold it can produce.
Given that CXB has already told us that it expects to produce 50,000-70,000 oz/yr at El Limon and 120,000 oz/yr at La Libertad, it isn't very far away from getting to that elusive 200,000oz per year number – a number eyed by many majors.
Especially when you consider the massive drill program already underway.
Because while production and cash flow are king, nothing excites the market more than drill results.
And CXB has one of the biggest drill programs of any junior gold producer already underway – all funded through operations.
Via CXB, August 10:
"CXB has already resumed exploration drilling with an expanded 60,000 meter program (increased from 47,000 meters). In addition, an unbudgeted 20,000 meter infill drilling program is underway, targeting a significant upgrade in inferred resources to indicated resources for inclusion in the Company's end of year 2020 Mineral Reserve and Resource estimate."
That's 80,000 metres of planned drilling from a junior!
When you consider that none of CXB's current outlook or resources, such as the recently released Libertad PEA, doesn't include any new drilling, things really start to get exciting.
What kind of value can CXB's team unlock with 80,000 metres of drilling?
Especially when they have one of the best collective exploration minds in the game?
As I mentioned in the first report, the geological brain trust at CXB, which includes Doug Hurst, Ray Threlkeld, and Doug Forster, have collectively helped discover more than a hundred million ounces of gold. And I am not just talking about your average gold discovery; I am talking about the discovery of economic ounces of gold that have been mined or ended up in production companies.
When you consider that most geologists never discover any economic ounces of gold, you can see just how highly skilled this group truly is.
One hundred million ounces of gold discovery – that's nearly 200 billion dollars worth of gold at today's gold price!
Conclusion

There's no doubt in my mind that the price of gold is going higher.
We just witnessed one of the most successful funds in the world sell US financials while investing in a gold company – effectively betting against the US Dollar.
And with good reasons.
For one, the US just spent 100% more than it collects:
Via Zerohedge:
"…on a YTD basis, 10 months into the 2020 fiscal year, the US has spent $5.631 trillion and collected just $2.824 trillion, which means that YTD outlays are a record 100% higher than receipts, which also includes the $8.3BN received last month and $63.4BN YTD in deposits of earnings by the Fed."
Much of this spending was on "transfer payments" to its citizens – essentially helicopter money.
What happens when this money stops? Especially considering that nearly a third of Americans may have missed mortgage or rent payments.
Via CNBC:
"As Congress debates what to include in the next coronavirus relief package, almost one-third of households, 32%, owed money for missed rent or mortgage payments from previous months at the beginning of August, according to a survey by Apartment List, an online rental platform."
Meanwhile, the balance sheet of the top six global central banks have never been bigger – hitting a record US$24 trillion. That's a quarter of global GDP!
And I haven't even begun to talk about the "secret" QE that the Bank of China already has underway.
Which is why, like Berkshire, picking the right gold companies makes a lot of sense right now. As the price of gold increases, the profit margins for these gold producers increase substantially.
I suspect we're on the cusp of a major breakout in gold mining stocks.
That's why CXB, despite the recent strong performance, is one of my largest gold holdings.
Yet, it's still cheap relative to its peers and it has a massive drill program underway that could spell major rewards for shareholders if successful.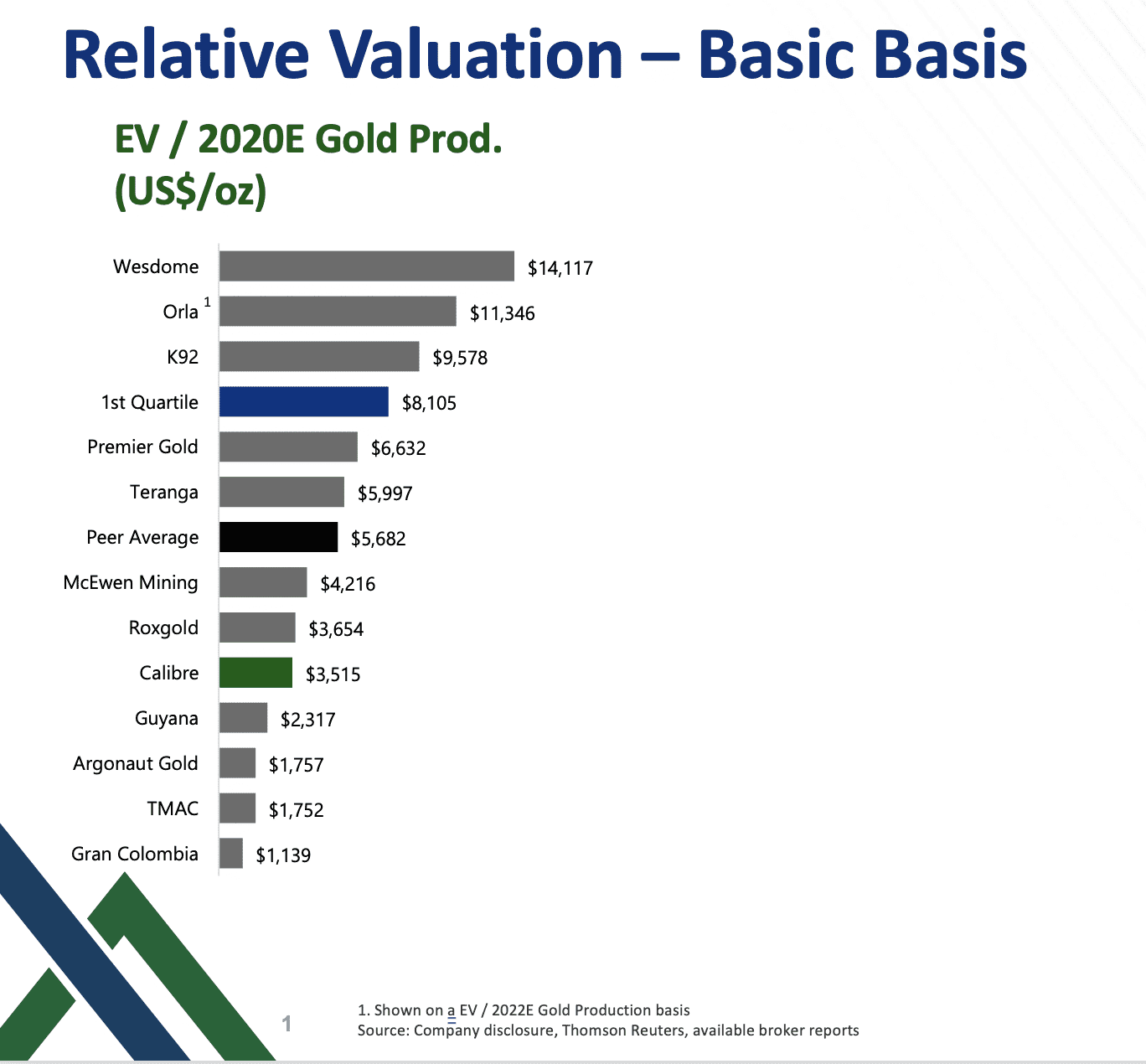 Not only that, Nicaragua has thus far proved to be a very accommodating jurisdiction, as evidenced by the receipt of CXB's open pit mining permit in less than 12 months.
Lastly, in just a few months, we're going to see preliminary drill results from their massive 80,000 metre program come in.
I won't miss this boat again.
Calibre Mining Corp.
Canadian Trading Symbol: CXB
US Trading Symbol: CXBMF
Current Share Price: C$1.87; US: $1.42
Seek the truth,
Ivan Lo
The Equedia Letter
www.equedia.com
Disclosure:
Equedia.com and Equedia Network Corporation are not registered as investment advisers, broker-dealers or other securities professionals with any financial or securities regulatory authority. Remember, past performance is not indicative of future performance. This article also contains forward-looking statements that are subject to risks and uncertainties that could cause actual results to differ materially from the forward-looking statements made in this article. Just because many of the companies in our previous Equedia Reports have done well, doesn't mean they all will. We are biased towards Calibre Minning Corp (CXB) because the Company is an advertiser on www.equedia.com. We currently own shares of CXB and have been granted options by CXB. You can do the math. Our reputation is built upon the companies we feature. That is why we invest in every company we feature in our Equedia Special Report Editions. It's your money to invest and we don't share in your profits or your losses, so please take responsibility for doing your own due diligence and consult your own professional advisers before investing in CXB or trading in CXB securities. CXB and its management have no control over our editorial content and any opinions expressed in this article are our own. We're not obligated to write a report on any of our advertisers and we're not obligated to talk about them just because they advertise with us. For a complete disclosure of the compensation received by us from CXB, please review our Terms of Service and full disclaimer at www.equedia.com/terms-of-use/.