The Green Organic Dutchman Holdings Ltd.(the "Company" or "TGOD") (TSX:TGOD, US:TGODF) is pleased to announce, in conjunction with Epican Medicinals ("Epican"), the successful opening of its first legal cannabis retail store in Jamaica, on Saturday, July 14th. This flagship location provides Epican and TGOD with immediate revenue from the sale of premium Jamaican grown organic cannabis and further exemplifies TGOD's value-added approach to partnerships.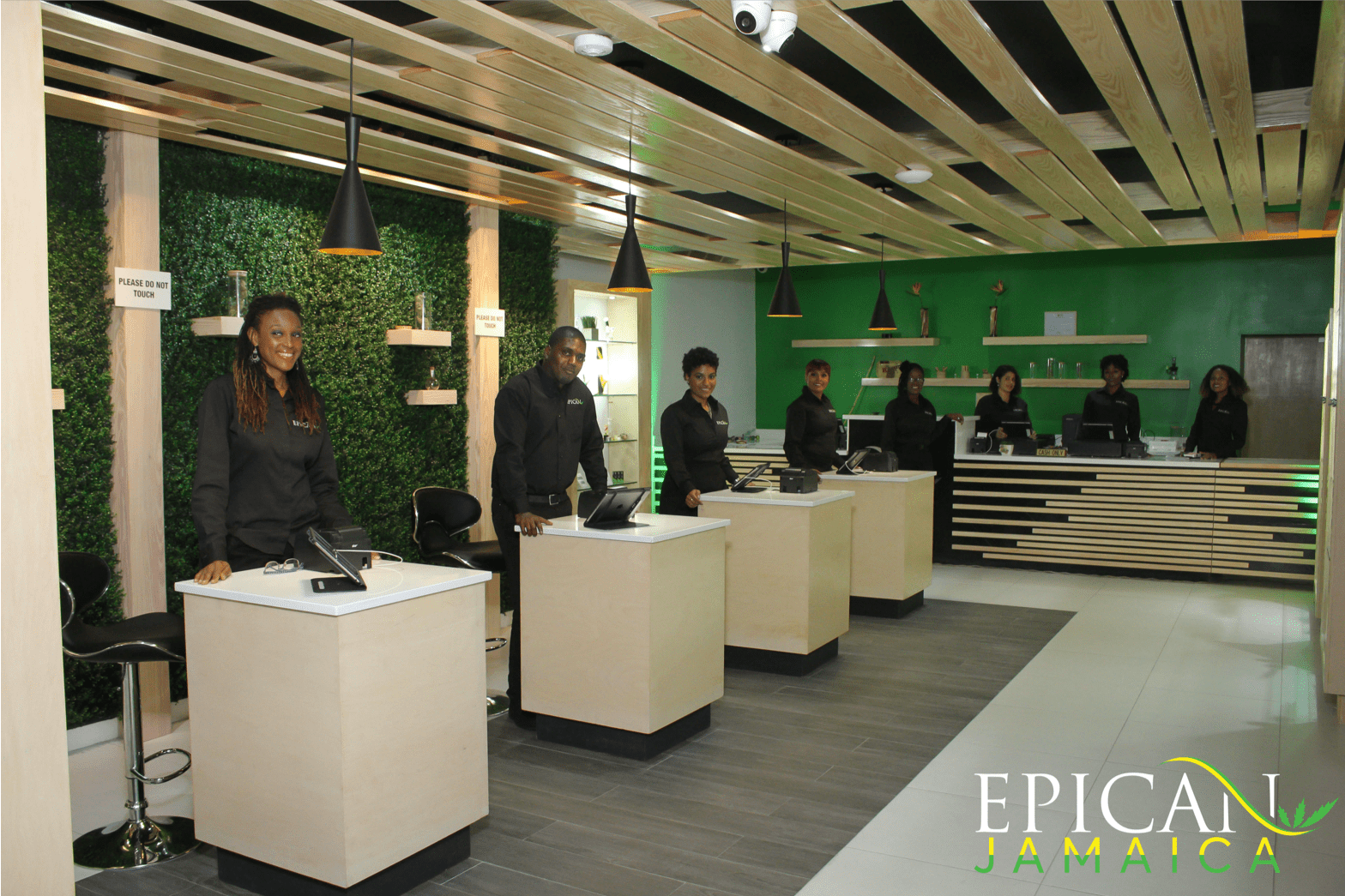 The ~4,000 sq. ft. flagship dispensary in Kingston represents the first of several Epican Herb Houses scheduled to be completed across Jamaica by the end of 2018. These locations will serve the medical needs of Jamaica's 3 million residents and over 3.5 million visitors each year.
"Immediate revenue has always been an important component of Epican business plan," said TGOD CEO, Brian Athaide. "We expect Epican to increase revenues significantly in the coming months as production increases and more Herb Houses come online."
TGOD investments are structured as true partnerships, where portfolio companies receive support and industry leading knowledge. This knowledge transfer includes cultivation methodology, extraction, R&D, and organic certification, through to accounting, auditing, sales, marketing, and distribution.
Jamaica is recognized as a premier destination for cannabis, and Epican has deep roots in the country. The founders of the business, the McKenzie brothers, have been at the forefront of the nation's burgeoning medical cannabis industry, including advocacy for the responsible development of the industry. Epican was awarded the country's historic first cultivation licence.
"Today is a celebratory day for Epican and TGOD," said Karibe McKenzie, CEO of Epican. "We have worked tirelessly to provide an end to end, fully integrated solution delivering high-quality cannabis to Jamaicans and tourists alike. We were delighted at the response and look forward to building off this positive momentum and launching several more Herb Houses by the end of 2018."
"The Kingston dispensary is an important step in TGOD's global strategy," said Csaba Reider, President of TGOD. "Commercializing legalized, high-quality, organic medical cannabis to the market is proof of our commitment to portfolio companies and our ability to go beyond cash infusion. The Epican team are great business partners and we would like to thank all those involved who have made this day happen."
TGOD owns 49.18% of Epican. The partnership will provide 14,000 kgs of TGOD's total funded capacity of 170,000 kgs. TGOD will provide Epican access to its financing facilities to support future expansion requirements. Epican and TGOD are partnering to construct a 150,000 sq. ft. GMP compliant facility in Jamaica. Upon receiving the license for this site expansion, Epican will cultivate premium strains for Jamaican and international markets.
On Behalf of the Board of Directors,
The Green Organic Dutchman Holdings Ltd.
ABOUT THE GREEN ORGANIC DUTCHMAN HOLDINGS LTD.
The Green Organic Dutchman Holdings Ltd. is a research & development company licensed under the Access to Cannabis for Medical Purposes Regulations ("ACMPR") to cultivate medical cannabis. The Company carries out its principal activities producing cannabis from its facilities in Ancaster, Ont., pursuant to the provisions of the ACMPR and the Controlled Drugs and Substances Act (Canada) and its regulations.
The Company grows high quality, organic cannabis with sustainable, all-natural principles. TGOD's products are laboratory tested to ensure patients have access to a standardized, safe and consistent product. TGOD has a funded capacity of 170,000 kg and is building 1,382,000 sq. ft. of cultivation facilities in Ontario, Quebec and Jamaica.
The Company has developed a strategic partnership with Aurora Cannabis Inc. (TSX:ACB) whereby Aurora has invested approximately C$78.1 million for an approximate 17.5% stake in TGOD. In addition, the Company has raised approximately C$315 million and has over 20,000 shareholders.
TGOD's Common Shares and warrants issued under the indenture dated November 1, 2017 trade on the TSX under the symbol "TGOD" and "TGOD.WT", respectively.
CONTACT INFORMATION
Investor Relations
Email: invest@tgod.ca
Phone: 1 (416) 900-7621
Forward-Looking Information Cautionary Statement
This news release includes statements containing certain "forward-looking information" within the meaning of applicable securities law ("forward-looking statements"). Forward looking statements in this release includes, but is not limited to, statements about the future legalization of recreational cannabis and cannabis-infused products in Canada, statements about future research, development and innovation by the Company, statements about the offering of any particular products by the Company in any jurisdiction and statements regarding the future performance of the Company. Forward-looking statements are frequently characterized by words such as "plan", "continue", "expect", "project", "intend", "believe", "anticipate", "estimate", "may", "will", "potential", "proposed" and other similar words, or statements that certain events or conditions "may" or "will" occur. These statements are only predictions. Various assumptions were used in drawing the conclusions or making the projections contained in the forward-looking statements throughout this news release. Forward-looking statements are based on the opinions and estimates of management at the date the statements are made, and are subject to a variety of risks and uncertainties and other factors that could cause actual events or results to differ materially from those projected in the forward-looking statements. The Company is under no obligation, and expressly disclaims any intention or obligation, to update or revise any forward-looking statements, whether as a result of new information, future events or otherwise, except as expressly required by applicable law.
Neither TSX nor its Regulation Services Provider (as that term is defined in the policies of Toronto Stock Exchange) accept responsibility for the adequacy or accuracy of this release.
Source: The Green Organic Dutchman Holdings Ltd.