This is a sponsored article.
The exploding use of commercial and military drones is already creating huge investment opportunities as the sector continues to catch fire. But savvy investors watching drone stocks are witnessing probably the biggest opening yet.
To date, the drone space has been dominated by major Chinese manufacturers – but that's about to change significantly in a hurry.
Due to mounting national security concerns, a giant chunk of the market has suddenly opened up for publicly-traded North American drone makers to make a big splash.
According to a recent Wall Street Journal report, the U.S. Interior Department is grounding its entire fleet of 800 drones, all of which are made in China or contain Chinese parts.
Back in September, a group of bipartisan U.S. lawmakers introduced legalization to bar all federal agencies from purchasing drones from China as a growing number of officials worry the machines are sending back information to the Chinese government, putting critical infrastructure at risk.
That means police forces, fire departments, disaster response teams and many others will also no longer be purchasing their drones from China – a huge disruption to a rapidly growing market.
Chinese-based Da Jiang Innovations (DJI), the world's largest dronemaker, will take the biggest hit from the U.S. bans. The company has around 80 per cent market share of the overall drone industry, but a sizable number of its U.S. contracts are being wiped out overnight.
That's big news for North American drone manufacturers as the global drone revolution has only started.
A PricewaterhouseCoopers report estimates the global market for business services using drones is valued at $127.3 billion.
And experts are predicting a sky full of drones in the very near future as major retailers like Amazon and Walgreens continue to make advancements on delivery services using unmanned aerial vehicles (UAV).
The U.S. Federal Aviation Administration (FAA) projects as many as 600,000 commercial drones will be in service nationwide by 2021.
But so far investors in the drone space have mainly bet on supporting players such as microchip makers like Texas Instruments Inc., or companies offering cloud computing services like Microsoft Corp.
So why haven't stock prices for drone makers blown up? Again, it's mainly because the biggest manufacturers are closely-held Chinese companies.
But that is about to all change.
Investors following the space are learning fast about the world's oldest operating drone company Draganfly Inc. (CSE:DFLY), a North American maker of quality, cutting-edge drones.

The company is based in Los Angeles, California and Saskatoon, Canada and after building commercial and military drones for over 21 years, its known across the globe as a technology leader.
Draganfly made its debut on the Canadian Securities Exchange on Tuesday, Nov. 5 under the symbol DFLY, and with Chinese-made drones getting the axe by the U.S. government, the company has a clear path to a multi-billion-dollar market once dominated by China.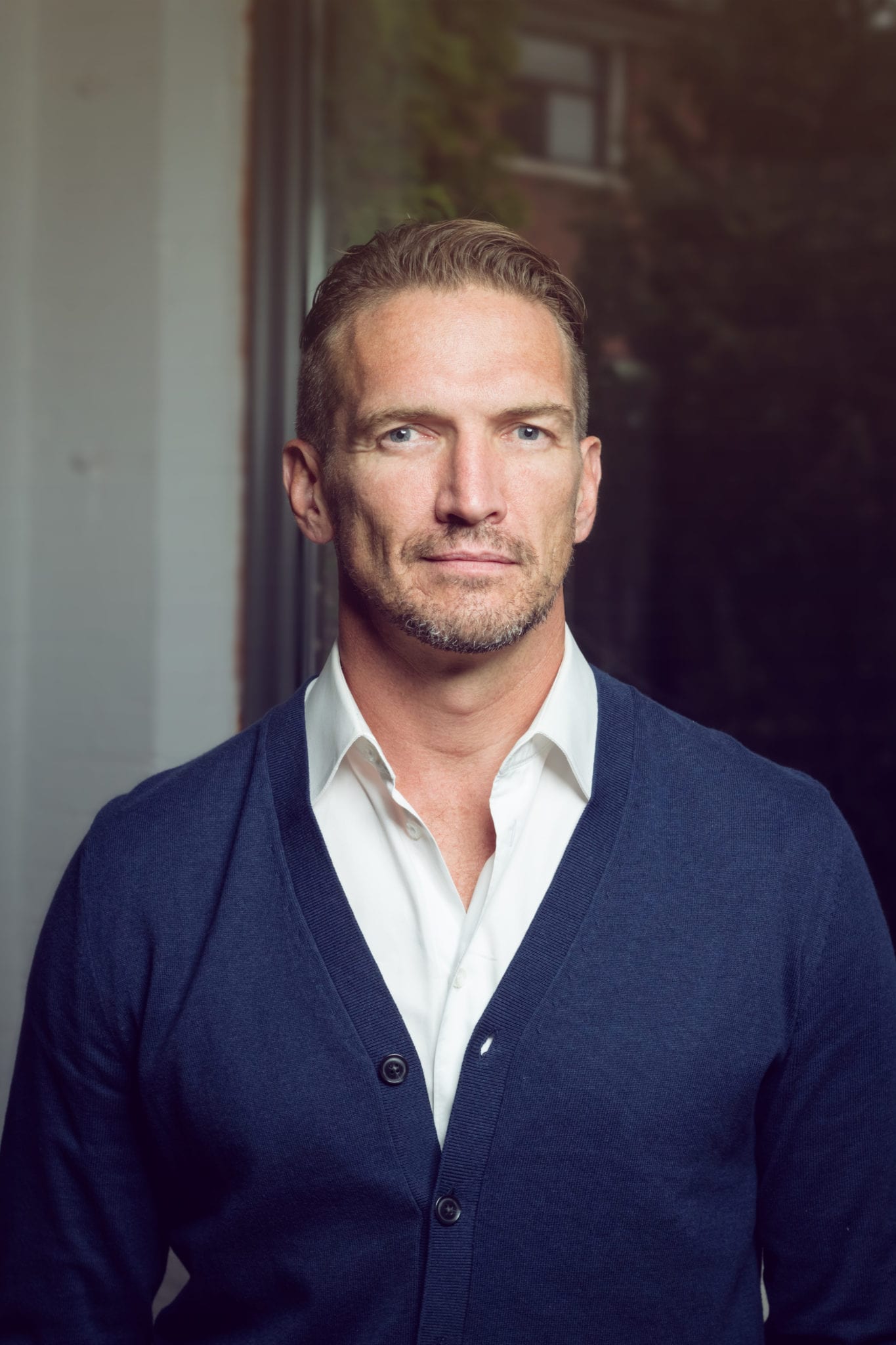 "We've been looking for our spot for the last number of years as to where we can really excel — and this is where we can really excel," Cameron Chell, Draganfly CEO and chairman, said in a phone interview. "This literally is a billion-dollar market just opened up for us."
Developing one of the first quadcopters in 1998, Chell said Draganfly is recognized as being at the forefront of innovation while serving public safety, agriculture, industrial inspections, and mapping and surveying markets.
"The company has a great pedigree, and it has a really good patent portfolio with 18 patents with another six that are pending," Chell said.
Draganfly has sold over 9,000 drones worldwide and its customers include the Royal Canadian Mounted Police, the Dow Chemical Company and the Illinois State Police.
Chell said that since a large number of its contracts are with all three levels of government in the U.S., the company is positioned nicely to scoop up the contracts lost by DJI and other Chinese manufacturers.
"We've got a great install base and we've got our own autopilot system," he said. "We manufacture all our own products here in North America. I mean, we fit the criteria. We've got a full product line, we've got quadcopters, we've got fixed-wing aircraft, we've got ground robots."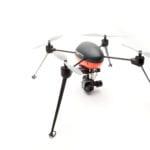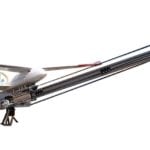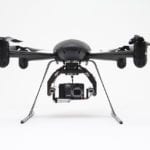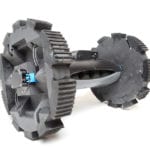 The Calgary, Alberta native estimates that DJI alone could lose about 20 per cent of its $3 billion annual revenues due to the U.S. ban on Chinese drones.
"We think that over the course of the next five years or so that we can pick up about $100 million a year of that business, if not more, through our organic growth and through acquisitions, which is why we're going public," Chell said.
Today there's around 40 to 50 manufacturers in the North American drone space, according to Chell. But most of those companies are tiny and build ancillary drone parts like cameras, sensors, and airframes, he adds.
"Really in order to deliver a turnkey project, from a practical standpoint, there's really only four or five companies that are in a position to be able to deliver this (opportunity in the U.S.)," Chell said.
Of Draganfly's multiple core patents, Chell explains most are for essential drone parts like foldable wings, battery management systems, and removable blades. That means even if contractors get another company to build a drone for them, they still need to talk to Draganfly, which will also receive licensing revenues no matter what.
"As governments and companies move to work with other products other than a DJI, for example, they're going to look to Draganfly," Chell said. "They may ultimately choose some of our competitors sometimes, but we're going to be at the table and at least talked to every time."
Chell said the number two player in the North American drone market is a company called Parrot SA. But since the dronemaker is based in France, it's not in the best geographical position to seize the opportunity in the U.S. the way Draganfly is, he adds.
In fact, China's supremacy in the drone space has left a massive dearth in successful companies based on North American soil.
"While North American [venture capitalists] have literally put billions of dollars to work to try to build drone companies, these drone companies have tried to go head-to-head with DJI and they've got just creamed because the Chinese have done a really good job at producing a high quality, low cost drone," he said.
The list of failed drone companies is staggering.
Chell said one of the most notable drone startups to go belly up is Airware, which received $130 million in investment from the likes of Andreessen Horowitz and Google's GV but still went under.
Then there's Lily, another startup that filed for bankruptcy a couple years ago after it had $50 million invested in it.
And a year before that, 3D Robotics bit the dust after it was dubbed "North America's most promising drone company" while also receiving $100 million in investment.
"It's an industry that really takes experience to be able to not just survive in, but to actually thrive," Chell said.
Draganfly plans on thriving by making some solid acquisitions.
Acquiring a few of those 40 to 50 smaller drone parts manufacturers will allow the company to consolidate more North American technologies and add more high-end engineering talent, he said.
"The acquisitions will take a very fragmented set of very talented technology manufacturers out there and puts them under one roof so that we can basically gain the economies of scale around costs," said Chell.
For Chell those who know the drone market know Draganfly but it was just a matter of time before the company gained more of a following.
"We've got a ton of exposure on it and I think the story resonating," he said.
After all it not only is the first drone company in the world but it has also built a legacy of "firsts."
Draganfly made headlines in 2013 when it was the first drone company to have one of its drones get credit for saving a human life in a harsh winter car accident in Saskatchewan.
That very Draganfly drone, that was equipped with highly sensitive infrared sensors, was also the first drone to be inducted into the Smithsonian museum.
In fact, it's already got the attention of Mr. Andrew Hill Card Jr.
If you don't recognize the name, Mr. Andy Card is the second longest tenured White House Chief of Staff and has served in senior government roles under three U.S. Presidents. He just joined the board.
This could also be a historical moment for early investors who stand to reap the greatest rewards in Draganfly, one of the most well-positioned drone design and manufacturing companies in the world today.
"Just as the 1970s saw the birth and rise of the personal computer, this decade will see the ascendance of the personal drone. We're entering the Drone Age," wrote Wired magazine.
Disclosure: Draganfly Inc. is an advertiser and we own shares.